5 Best Online Auction Websites for Good Deals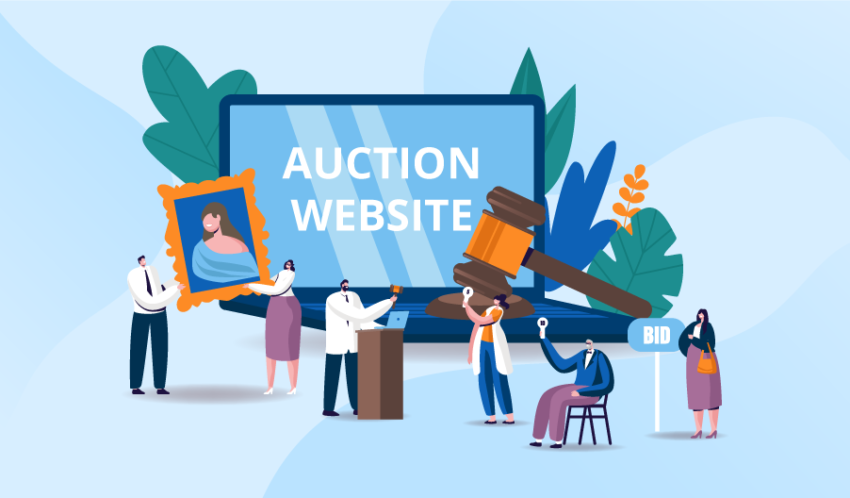 If you're a fan of collectibles or like great deals on clothes, homes, cars, or jewelry, visiting online auction sites is your best bet. You can also market on this offer page. Due to the severity of the impact of COVID-19, many companies have turned to the internet. DealDash is an e-commerce company operating a pay-to-participate auction website. DealDash has grown its user-base to over 5 million customers since being established in 2009.
Here are the top 5 online auction sites for great deals:
eBay:
"Natural resources must be so distributed, by way of auction or otherwise, that they serve a larger public purpose," said Kapil Sibal, an Indian politician belonging to the Indian National Congress party.
Most of you have heard this name once in your life. eBay is one of the oldest auction sites on the internet, offering wide variety of options from clothing and diamonds to homes and real estate. eBay allows sellers to remove useless items and gives buyers the freedom to buy directly from anywhere in the world. You can bid from your smartphone or laptop.
ShopGoodwill:
Unlike eBay, GoodWill is a non-profit organization focused on raising funds for people with disabilities and those in urgent need of help. GoodWill also includes a wide variety of articles on its website and operates primarily in the United States. The GoodWill auction site covers varieties such as books, homes, clothing, art, equipment, sports products, electronics, and more.
Listia:
The auction process on the Listia site is slightly different from other online auction sites in that credit is offered to customers. Instead of using bid money, consumers can use credit to bid on individual items. The process is simple, if users recommend the site to their friends or sell their own products on the site, they will be credited for it. In the bidding process, the consumer with the highest credit wins. The site also offers free product delivery if you have purchased a quality product from the site.
GovDeals:
You can tell by the name that GovDeals is a state-organized auction portal. The website contains dozens of product categories for which you can bargain, such as real estate, large industrial machinery, plumbing, sports equipment, batteries, and many other items. You don't have to worry about the confidentiality and security of your data because this site is completely controlled by the government.
PropertyRoom:
PropertyRoom is a site where you can find seized, found, and unclaimed properties on public forums. This website works with various law enforcement and local authorities and sells products such as jewelry, art, coins, watches, and more.