Benefits of Grant Management Software For Grantees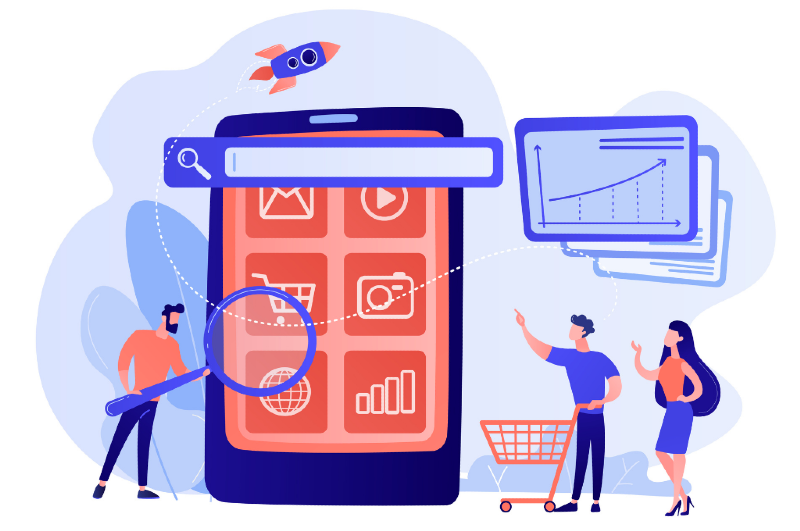 Grant management software from GivingData has become an essential tool for effective grant administration, enabling grantees to centralize their operations, streamline processes, and maintain compliance with reporting requirements. By leveraging the power of technology to manage funds and track progress more efficiently, grantees can improve program performance and overall success – allowing them to serve a greater number of individuals or organizations. As a nonprofit, it is important to be aware of how grant management software can assist your administration and organize your applicants and grantees. In this article post, we'll look at some of the key benefits of implementing a successful grant management software solution for your organization.
Manage Grant Awards More Effectively and Efficiently
Using the grant management software from GivingData, grantees can easily store and access grant files in one location. This eliminates the need to search through multiple paper or electronic documents to access grant information. With this tool, grantees have their own dashboard that allows them to access closed and active grants, active applications, and denied applications.
Plus, grant managers can benefit from such software by gaining better insight into their awarding process: the ability to build reports, evaluate performance over time, collaborate with key stakeholders, and more give them an excellent tool through which they can manage grants more efficiently.
Grant management software stores applications and reporting tools for easy access whenever grantees or grant managers need them. This significantly helps streamline the grant life cycle as it keeps everything about the grant- from the evaluations to communications- in one easy-to-find spot. Plus, by automating tedious tasks like grant tracking and reporting, grantees can focus their resources on more pressing issues without sacrificing quality or accuracy. Altogether, it provides a communicative and transparent environment in which the organization's mission can be accomplished more smoothly.
Automate Grant Management Processes
Grant management software can help grantees to streamline grant award activities and automate routine tasks. Not only does the software help simplify and standardize the grant application process, but it also allows grant managers to easily review and make decisions about each application. Furthermore, it keeps track of reports and payments and offers transparency in gauging the project's progress in real-time – ensuring success while maintaining accountability. In many ways, grant management software has revolutionized grant awarding by making a challenging task more straightforward and efficient.
Improve Grant Monitoring
With modern grant management software, grantees can benefit from various reports and dashboards, which provide detailed visibility into the performance of grants. With this improved insight, grantees will be better equipped to write accurate and reliable reports and have a better handle on awarding progress. This can help to ensure that all assigned tasks are completed in a timely manner without sacrificing quality or accuracy. Plus, improved management promotes timely report submissions, which is critical for maintaining reliable financial records and successfully executing projects.
Enhance Grantor/Grantee Communication
Grant management software helps grantees stay informed and up-to-date with their grantors. With GivingData'sGivingData's grant management software, the applicant can receive updates on their application and message the grant manager directly, a benefit not many applicants have before becoming grantees. Further, the software simplifies the communication process, allowing both the grantor and grantee to stay connected throughout the entire grant process. With notifications of changes or updates sent directly to each party, it's easy to remain in compliance with grant requirements.
This type of efficient communication tool fosters a collaborative partnership between grantors and grantees, so they can both develop an effective long-term strategy that maximizes their impact in the community. Not to mention, the amount of transparency allows for a more trustworthy relationship for both parties.
Facilitate Compliance with Grant Regulations
Grant management software is a great tool to help alleviate the headaches associated with ensuring that all of the necessary components are completed and reported accurately. This software not only streamlines processes like reporting and expense tracking but also encourages grantees to always remain compliant with federal regulations pertaining to grants – avoiding any potential time delays or denials due to errors or non-compliance.
Plus, grant management software can monitor multiple pieces of information at once, such as requests, requirements, payments, interactions, and key moments, over the course of years. This tool is great for ensuring compliance with grant regulations. Therefore, investing in reliable grant management software is an extremely wise decision for those dealing with government grants.
Reduce Administrative Costs
With increasing costs, it is essential to reduce administrative costs wherever possible. Grant management software can be a great tool to streamline and simplify the grant award process. It lets users automate communication with grantors and grantees and track awards more accurately, greatly reducing the amount of time and money needed to manage them effectively. Plus, since this software automates much of the work associated with grants, it can free up staff members to work on other tasks or projects. All in all, this type of software is very helpful in cutting down administrative costs while still ensuring the successful management of grant awards.
Encourage Trust and Transparency
When taking on a huge project, grantees need all of the necessary and important information to ensure the best chance at success. Without such things, the grantee may feel that they don't have the necessary tools to get the job done. Having a clear understanding of the grant's objectives and timeline encourages trust between grantors and grantees as it shows both parties that the grant is being managed and executed properly. With grant management software, grantees can access real-time updates about their grant award status and better understand what is expected of them. This helps to ensure that grantees know what is expected of them and can execute all steps correctly and on time.
In addition, most grant management software offers a secure platform for both grantors and grantees to store important documents related to the grant. This helps to ensure that all data is safe and secure while also promoting transparency between both sides of the grant process.
Try GivingData's Grant Management Software!
When looking for grant management software for your nonprofit, it is best to consider not only the needs of your organization but the benefits to the other parties involved in the grant process. With GivingData's grant management software, you can accomplish both of these without compromising any of the benefits to your own organization. You get everything you need and then some, plus the bonus benefits of being able to benefit your grantees. Try GivingData's grant management software today at www.givingdata.com and simplify grant award management!