How to Choose the Right PCB Manufacturer?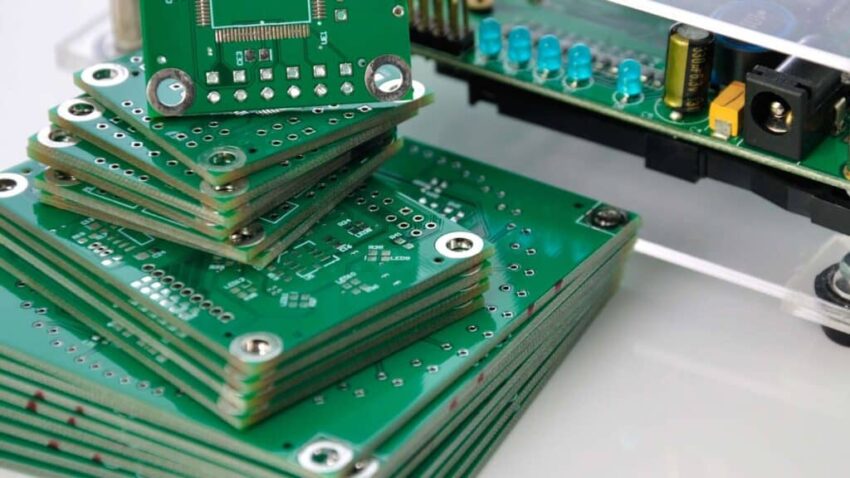 Suppose you are looking for a PCB manufacturer for yourself. In that case, selecting a PCB manufacturer can be overwhelming and challenging in the initial stages because there are several factors you need to consider. The following guide will help you to make things smooth and will enable you to choose a good manufacturer.
What are the guidelines for choosing the correct PCB manufacturer?
Doing your homework before finalizing a deal with a PCB manufacturer is important. You have to pay attention to the following details regarding the desired manufacturer to ensure that you are making the right choice. Seek the following questions that can help you to make an effective decision regarding choosing a PCB manufacturer
Is the PCB manufacturer certified?
What is the business experience of the PCB manufacturer?
What makes the manufacturer different from others?
What is the delivery time of the manufacturer on average?
Is the desired person a manufacturer or broker?
How many customers are the PCB manufacturer working with or have previously worked with?
What are the approaches that people use to choose a PCB manufacturer?
People make use of the following approaches to choose a PCB manufacturer for themselves
Reading reviews online and considering the ratings help them to make the right choice regarding a PCB manufacturer
People check the PCB manufacturer's website to find out whether they are authentic or not
People meet the PCB manufacturer in person to seek answers to their questions
Business experience
Customers need to find out the business experience of the concerned PCB manufacturer. This will help them to ascertain whether the manufacturer is in a good position to guide fellow clients. If you want to make a better decision regarding choosing the right PCB manufacturer for yourself, then consider the business experience of your manufacturer. PCB manufacturers are concerned about their reputation and brand, so there are fewer chances for them to make mistakes. Furthermore, a good PCB remanufactured will adhere to the deadlines line and focus on quality PCB manufacturing work.
Certification
You can check the common certification that most PCB manufacturers have, such as IPC, ISO, and UL. Then, you can go for a PCB manufacturer that focuses on providing high-quality control methods in their work.
Delivery time
You must ensure that the PCB manufacturer you are hiring is better than its competitors. A good PCB manufacturer will be consistent regarding delivery time. Choose a PCB manufacturer who respects strict deadlines and will obstruct delivery delays. If you come to know about a manufacturer who misses deadlines, it is better to look for another option.
Broker or manufacturer?
You can easily find out whether the person you are hiring is the manufacturer or a broker by asking several questions regarding the process of PCB. If the person is the manufacturer, they will be able to define the inspection and processing process; however, if they are a broker, then answers will be vague. You can ask questions regarding the PCB manufacturer's client list. Genuine and reliable PCB manufacturers will not hesitate to offer you the contact details of their old and existing clients. However, if they keep the list of customers confidential, then you should look for another manufacturer