How To Find The Best Digital Agencies In Abu Dhabi?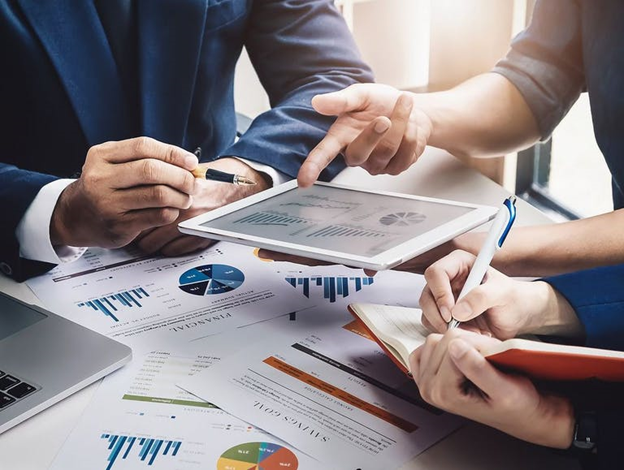 There are a lot of digital agencies in Abu Dhabi, but not all of them are created equal. How do you know the best digital agency in Abu Dhabi for your needs? What should you look for when choosing a digital agency? This blog will help you answer these questions and find the best digital agency for your business.
What Is A Digital Agency?
A digital agency is an organization that provides digital services to its clients. These services can include website design and development, online marketing, social media management, etc. Generally speaking, digital agencies are experts in helping businesses grow their online presence and reach more customers. If you're looking for help taking your business online, a digital agency is excellent.
What Are The Benefits Of Working With A Digital Agency?
When you work with the best digital agency in Abu Dhabi, you're tapping into a team of experts who have dedicated their careers to understanding and navigating the digital landscape. From website design to SEO to social media and beyond, these agencies have various skills and services to offer their clients. In addition to their expertise, agencies also have access to the latest tools, technologies and trends in the industry, which means your business can stay ahead of the curve. Plus, they understand how to achieve results in today's digital age—an important consideration when your bottom line is on the line. If you're seeking for a partner who can help your business grow and succeed online, then a digital agency is worth considering.
How To Choose A Digital Agency In Abu Dhabi For Your Business?
When selecting a digital agency, there are a few key things to keep in mind. First, you need to ensure the agency has a proven track record of success with businesses similar to yours. They should also have in-house capabilities across all key digital marketing channels, including website design and development, SEO, social media marketing, and paid advertising. It's also essential to find an agency that's a good fit for your company culture. The best digital agency in Abu Dhabi should understand your brand and your target audience, and they should be able to articulate your marketing goals in a way that makes sense to you.
Why Is Abu Dhabi The Best Place For Your Digital Agency?
Abu Dhabi is becoming among the most popular places globally for digital agencies. There are a few reasons why this is the case:
Abu Dhabi is a significant centre of commerce and industry. It means that there is a lot of wealth and disposable income in the city, and businesses are always seeking ways to reach and engage with consumers.
The government has been investing heavily in promoting digital innovation, which has helped create a supportive environment for businesses in this field.
Abu Dhabi is home to some of the best creative talents in the region, making it the perfect place to launch or expand a digital agency.
So if you're looking for a great location to set up shop, Abu Dhabi should be on your list!
Conclusion
A digital agency is a company that offers digital marketing services, such as website design, SEO, social media marketing, and email marketing. If you're searching to grow your business online, a digital agency can help. By developing a comprehensive online marketing strategy, the best digital agency in Abu Dhabi can help you attract more customers and grow your business. Abu Dhabi is the best place for your digital agency because of its strategic location, ample resources, and talented workforce.