5 SEO Tips and Legitimate Hacks to Improve your Search Engine Rankings in 2022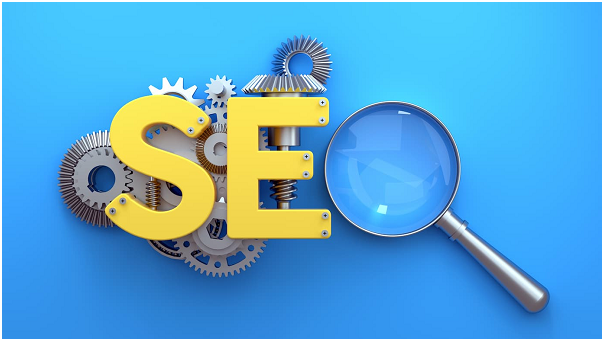 2022 is the year where we see two major Google algorithm updates in addition to the hundreds of minor tweaks that happen every year.
These changes make for a challenging year for SEO companies. Especially in the bigger cities with businesses reforming to take up smaller rental space and less physical staffing, this represents change, challenge and opportunity.
An SEO agency now has to think outside the box, plus doing the basics better than ever to ensure your customers stay ahead.
If you are a business owner with an in-house team, you will also pick up some helpful tips from this article.
One of the staples for any SEO campaign is content, getting it right, and having a year of traffic boosts, lead generation, and conversions. However, get it wrong, and you will be on the wrong end of Google's new ranking system with its 2021 algorithm updates.
Then you are conducting SEO for no reason, wasting time and hard-earned money.
That said, let's get to it!
Here are 5 SEO Tips and Tactics for 2022 to Keep you on Top:
User Experience (UX) – more of a priority in 2022
User Experience (UX) is and will always be a vital factor in any SEO campaign and for Google's algorithm.
RankBrain, which Google rates as its 3rd most valued ranking factor, plays a more prominent role than ever in ranking factors this year with the algorithm updates.
RankBrain's technology is a learning system. It studies and gathers user interaction data based on search trends and feeds it to Google's algorithm.
If a user clicks on a website and spends time on the site, clicks internal links or visits more than one page, this will become a ranking factor. So in today's Google world, 'It's not ALL about the clicks!'
The reverse is when someone goes to a website, takes one look at it and bounces off. This is a negative ranking factor even if that website is ranked in the number one spot for the keyword search.
So, how does an SEO company ensure users stay engaged on the site?
User Experience
Most SEO companies have talented content writers in-house. Make sure the content is engaging and informative, including exciting features.
Loading speed is now a massive ranking factor with the updates, so slow load-up speed will negate all the other good SEO work that hasbeen conducted. Add attractive, interactive images, and don't forget infographics. The younger generation prefers that to just reading content.
Make sure they don't just stay on your website but engage them to get different kinds of feedback, like questionnaires, enter them into prize draws and so on.
Emphasise video marketing
Video marketing is fast becoming a must for all online businesses. It is generating massive amounts of traffic, primarily through the pandemic and lockdowns worldwide. YouTube is now second only to Google itself on hits per day.
However, many are yet to embrace this fully. Sometimes, this is due to the business owner not understanding its impact. Therefore, it does not support your team with good video material to do with their business and their industry sector.
So many countries can enhance a user's experience with incredible video and use drone technology to captivate followers daily on social media platforms.
So it's time to do away with 'filler' content purposeless and look at graphic informative video content. For an SEO company, all you need is short, sharp, engaging videos that make the user feel the brand will serve what they want.
Engaging content that adds value 
Sometimes people forget what Google's purpose is. It provides the user with the most accurate and helpful information. It presents the best company suited to their search query.
High quality, engaging and most importantly, informative content is what Google and your visitors want in 2022. Enrich your content with optimal use of keywords to get those rankings higher. Structure it as if it were you that is searching.
Mobile-first indexing is now FIRST!
The term 'mobile indexing' means that Google has put mobile before desktop as their primary version. So in 2022, if your website is not optimised and 'mobile-friendly', you are up against it with the rankings.
An experienced team know to now prioritise the functionality of how your site looks on mobiles.
Mobile use is on the rise. It has an enormous audience, so you have to make the mobile user experience as good as your desktop version.
Site loading speed – It is essential
This has been on the SEO radar for some time. Still, Google algorithm updates will continue to affect it more this year MANDATORY to your rankings.
Already a slow-loading website will get a higher bounce rate which affects rankings. However, Google has taken it to a new level, where it now directly affects your rankings.
So whether you are using a small local team or a bigger SEO firm, rest assured they will be ensuring your images' optimal functionality. They will be removing slow JavaScript, minimising CSS and HTML and so forth. Therefore, your load-up speed should not be an issue.
Onto my top 5 Legitimate SEO Hacks to Improve your Results in 2022
COVID-19 has transformed the digital marketing landscape. Predictions currently stand from 2019, when eCommerce sales were just over 14% and will rise to 22% in 2023. Mobile shopping will be a dominant force.
With Google dominating over 5 billion searches every day, everyone involved in SEO has to be on top of everything. So I've put a list of a few things to ensure you are!
Strategic keyword planning
We all know that keyword research is one of the fundamentals of getting noticed online, driving traffic and getting conversions.
Initially, your new team will look into researching the audience, topic, industry and competition—all in which to plan a strategy accordingly.
What if you could cut down a campaign but make it rank higher on Google? 
First stop: Assessing your website's performance
 What pages are performing?
 Where can we improve?
 Audit low performing keywords
Let's start here. If your keywords are ranking low, analytics come into play, finding holes that the competition is already ranking for but not focusing on the marketing budget.
If you are not using Google Keyword Planner or SEMRush Keyword Overview to their full potential, then:
Check on long-tail keywords – 'Alsoasked' is a valuable tool.
Look toward keyword potential, currently with low competition and figure out if they can be suggestive for the content relating to what you provide. Then look at organic results and be prepared to alter your content accordingly.
Don't keep trying to break down the same door if it's made of concrete!
Latent semantic Indexing (LSI) – Use it!
Google's algorithm is now more adept than ever at understanding and interpreting content relating to multiple terms and linking them to the query.
To SEO experts, this means one thing:
Think outside the keyword 'box'. Primary keywords are not everything anymore. Use variants, synonyms, long-tail keywords and even related phrases. The goalposts have changed.
Google now emphasises semantic analysis that provides relevant search results to a particular search query.
Inadvertently when writing LSI, it ends up adding the kind of informative content users have been trying to find!
Also, it lowers your bounce rate as readers stay on-point longer, which tells Google to rank you higher due to page relevance, so it's a win-win.
Looked at your website footer lately? – Upgrade it
An area that is often overlooked, especially by webmasters, are fillers and sitewide links. However, now for SEO performance, a minor tweak here and there can make a substantial difference.
In days gone by, external links in the footer were considered a black hat technique. Now, there is no value to them, but keep these links internal for good practice.
Let me explain: Make them natural using firstly cross-navigation coupled with interlinking.
Use it for:
 Contact information
 Sitemap
 Social media
 Terms of use
 Calls to action (CTA)
 Site search
 New blog entries
Plus, others, of course, and you always have evergreen content you can add as top landing pages should get more exposure.
So look to optimise your anchor text to become more descriptive using keyword research practices. This is a long-term traffic boost suggestion.
Optimise your outbound links tactics
If you follow best practices, then outbound links have various benefits. If you can link to high domain authority (DA) sites, Google will see you as an authority in your field. It also brings other relevant sources into the equation to link back to you.
It gains trust from your visitors and readers alike and, of course, helps your rankings.
It is easy to often overlook and, indeed, for a business owner to improve internal linking.
Suppose you update new content, link it to old pages, and do it the other way around. In that case, it will help build authority, help organic ranking and distribute PageRank.
And again, it helps keep people reading, spending more time on the site, and maintains that the bounce rate stays low.
Got any broken links? – Time to fix them 
Google is hot on broken links.
They can affect website performance, harming UX, your reputation, and, therefore, revenue.
A helpful tool to use is 'Dead Link Checker', which helps you discover them quickly. Most SEO specialists will know this or use alternative tools to find a replacement; if you can, great; if not, it's best to remove it.
Unfortunately, this is a challenge as you have no control, especially if they link to authority sites. If this is the case, all you or your SEO team can do is contact the website owner and ask to remove the link.
It is worth noting that crawling through your customer's site regularly and getting links fixed put you in a healthy position.
If you are implementing cutting edge techniques and rankings aren't moving, there may be some gremlins in the works.
Summary
There you have it, some 2022 SEO tips and a few tricks that you may have overlooked based on the pandemic and Google changes. Let's be honest; it's been a double bombshell for any SEO company or business. The competition is fierce, so use all the techniques you can to find what works for your customers. Good luck out there!
About the Author
Lancey Clemons is an experienced tech writer, digital marketer and content specialist. He has extensive SEO knowledge having managed technical support in the SEO field. In his free time, he likes to study new digital innovations, with a keen interest in crypto tech and blockchain.