Business Card Printing Tips: Create the Perfect Card!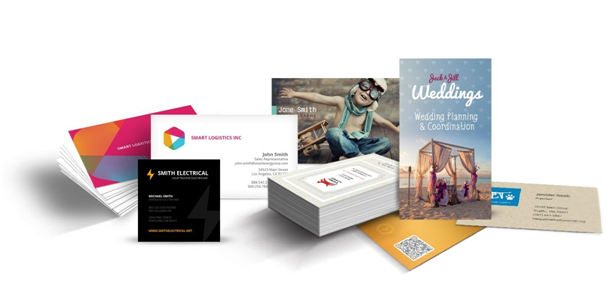 Business cards effectively promote your business and make a good impression on potential customers. Business card printing demands skills and practice. They are also a necessary part of any businessperson's arsenal. If you're looking to create the perfect business card, follow these tips!
Card Size
Size matters when it comes to business cards; make sure your card is the appropriate size according to your needs. Most cards are 3-1/4 inches wide by 2-1/4 inches high, but there are a variety of other sizes available.
If you're searching for a traditional business card size, choose a card that is 3-1/4 inches wide and 2-1/4 inches high. This will provide plenty of space to include all of your important information while still being small enough to fit in a wallet.
Card Shape
The shape of your business card is just as important as the size. Consider the shape of your card when you are designing it. The most common forms are rectangles, squares, and ovals.
Choose a rectangular or square shape if you want a traditional business card. If you want something different, consider an oval or other unique shapes.
Orientation
There are two ways you can print your business cards; landscape or portrait. Landscape orientation is when the long side of the paper is horizontal, and portrait orientation is when the other side of the paper is horizontal.
Card Paper
The type of paper you use for your business cards says a lot about your company. Choose a paper that is high quality and feels good to the touch. Avoid flimsy papers that feel cheap.
There are many types of paper to choose from, so be sure to pick one that represents your company well. For example, thick papers with a matte or gloss finish are always a good choice.
Colours
When it comes to business card colours, there are a few things you need to keep in mind. First, you want your business card to be easy to read. The second is that you want your business card to stand out from the rest.
Fonts
The font on your business cards says a lot about you and your company. Therefore, you want to choose a font that is easy to read and will make a good impression.
Design
Now that you've chosen the perfect size, shape, and paper for your business cards, it's time to design them. Keep your design simple and clean. Avoid using too many colours or patterns.
Your business card must be easy to read and understand. Use a font that is legible and easy to read. Only stick to one or two colours for your text.
If you're not sure where to start, there are plenty of online templates. You can also hire a designer to create a custom design for you.
Card Template
If you don't have enough time to design your business cards, you can always use a template. Many different templates are available online, or you can purchase a pre-made template from an office supply store.
Business Card Printing
Once you've designed your business cards, it's time to print them. Again, use a high-quality printer so your cards look their best. Avoid using your home printer if possible.
If you're printing many cards, it's best to use a professional printing service. This will ensure that your cards are printed correctly and look great.
Card Shipping
When ordering your cards, select a shipping method that will ensure their safe arrival. If you are in a hurry, consider choosing a shipping method that offers expedited service. This will ensure that your cards arrive as quickly as possible. However, expedited shipping can be more expensive than other options.
Now that you know the basics of business card printing, it's time to get started! Use these tips to create the perfect business card for your needs. And don't forget to shop around for the best prices on business cards – there are plenty of great deals out there! Thanks for reading, and good luck!