17 Most Unique PC Cases You Can Buy – 2022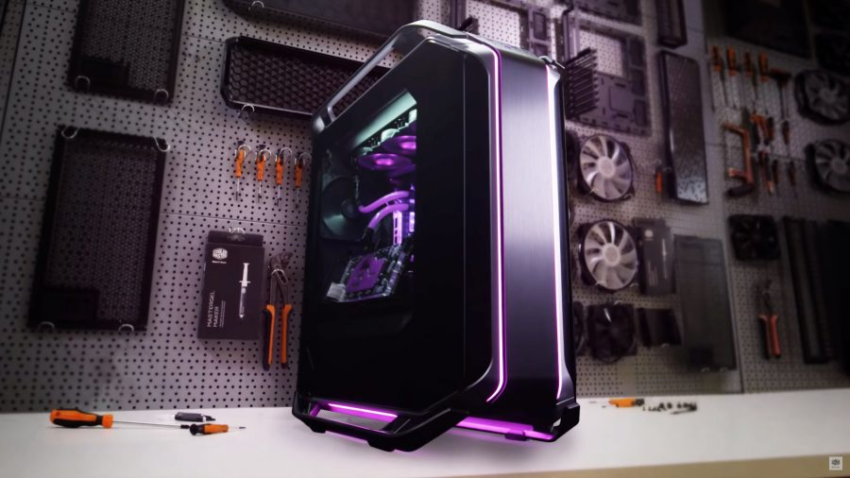 You've come to the right place if you're looking for a distinctive PC case to show off your setup.
Which PC case is the most unusual? 
Mini-ITX Tower Case IN WIN B1
The IN WIN B1 Tower is a tiny and portable case that looks like a backpack at first glance. It has a robust shell that incorporates airflow into the design without compromising style or function, and it is made entirely of ABS plastic with a tempered glass top. You will Find unique PC cases for your PC here
Anidees AI Crystal Cube
Cube-style PC cases can be hit-or-miss, but with their dual-chamber, front mesh design, Anidees gets it right. The "Crystal Cube" includes five big 120mm RGB case fans, four in the front and one in the back, to help with airflow.
7 RGB Fans from KEDIERS
The KEDIERS 7 is a one-of-a-kind open PC case that resembles a Star Wars Sandcrawler in appearance. Each neighbouring portion can accept a single or dual 120mm fan, for a total of seven.
14 Lucid Mini Tower by Silverstone
The Lucid-AF is a one-of-a-kind Mini-ITX case that sparkles like a work of art. It uses innovative engineering and precision production to display triple tempered glass panels with no visible screws. The majority of the construction relies on tool-less clips to do this.
Azza Optima 803
The motherboard is mounted inverted in this PC chassis, thus the bottom of the GPU is facing forward. This allows you to showcase your graphics card on the glass panel's front.
Thermaltake Core P90
The Core P90 is an ATX glass chassis with an open frame that lets you show off your build and water-cooling expertise. This is accomplished by the use of a two-sided PC case that separates the motherboard from the cooling system. This gives you a lot of options for different setups.
G.SKILL Z5i
The G.SKILL Z5i is a bold ITX case with two distinguishing features. The first is a curved tempered glass enclosure, which is uncommon among cases due to high production costs. The second is a triple-slot graphics card accessory bay that is extra-long.
Thermaltake AH T600 Snow Helicopter
Two 5mm tempered glass panels on the sides and three 3mm glass panels in the cockpit at the front are inspired by the Apache helicopter.
AZZA Cube 802
The AZZA 802 is our latest Cube-style chassis, and with its propped-up form, it's safe to assume it would fit in in at any modern show. Furthermore, it is fully functional, which is obviously critical.
Vetroo K1 Pangolin
The design is radically different from anything else, heavily inspired by pangolins (scaly anteaters) but with plenty of room to shoehorn in top-tier components. Most components can also be swapped out without the need for any special tools.
Cougar Gemini X
The Cougar Gemini X is a large, dual-chamber, "Alien-looking" case that can house two systems in one enclosure. This is especially beneficial for streamers who may require the additional CPU power of a separate PC while yet sharing the same power supply.
Cougar Conquer 2
It almost looks good enough to sprint away on, thanks to the integrated RGB "headlights" on the front and dynamic panel-work on the sides.
Antec Torque
The Antec Torque is an open-air case with a forward-leaning design that resembles a Transformer. It has an assertive and bold appearance on both sides, with fourteen aluminium panels and two huge tempered glass panels.
InWin WINBOT
A built-in camera allows the intelligent spherical shape to scan its surroundings and respond to human motions. Holding up your left or right hand causes it to light up, swivel, and scan in the direction you want.
Azza CSAZ-804V Pyramid
This case primarily consists of a big 300mm E-ATX base enclosed by a quad-panel tempered glass cone. The prism-shaped cone is lifted straight off the chassis to begin the build. After that, you may use the base as a test bench and set your motherboard flat on it.
DeepcoolQuadstellar
With its alien-tech inspired chassis, the DeepcoolQuadstellar takes case design to a new level. It features four separate functional compartments for a tidy and ordered build that is free of heat-dissipation interference for many hardware components.
T-WINGS Chassis – F CMT710
The CMT710 is a Power Ranger-style open-frame chassis with a dual-system design, available in Red or Gold. It, like the Cougar Gemini X, allows consumers to merge two high-end PC systems in one case.
The T-WINGS, unlike some of the other bizarre designs on our list, is a very simple PC case to figure out.