Developing Apps: Make A Start With Low Code Backend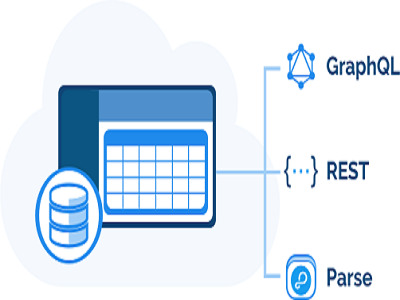 Low-code backend continues to gain attention in the market due to their ability to enable businesses to rapidly build and deploy custom web and mobile apps. The amazing part is getting the apps without the need for low-level coding.  Domains that were heavily controlled by sophisticated programming are now in danger as low-code backend grows up everywhere. Low-code platforms help to get rid of programmers that have to perform tasks and open up the world of app creation. If you aren't aware of the low-code backend, here's a great place to start with its benefits:
This allows business users to create their own apps that help to saves a lot of time for developers. Also, this helps to improve productivity for business users as well. They don't have to wait for developers and business leaders to create their own applications. So, by getting cost-effective low code backend solutions, businesses don't need to wait in the middle between the idea and execution.
Low-code development helps to do great things that reduce the time taken for an application. Whether the developer doing the coding or a layman, it doesn't take as much time as traditional hand-coding. With a low-code backend, it becomes easier and there are very few bugs to fix. The process becomes simple as dragging and dropping the modules they need for creating the application.
Business users frequently contact IT departments with tools and application requests that they need. When the IT department is backed up with too many requests, they frequently turn to third-party solutions. In this, it is better to go for a low-code application development platform that can help reduce the amount of data put at risk.
In applications, maintenance and upgrading take a lot of time. Developers have to manually fix bugs and work on adding new features. But with low-code, there are very few bugs to deal with. As the modules available on low-code platforms are pre-tested so it becomes easy to add new features without worrying about compatibility.
With its growing importance, it is happy to see media, analysts, and other thought leaders continue to recognize the benefits of low code backend. With business demand for custom applications soaring, it's become easy to develop apps with low code than using traditional development approaches.