How to Know Who Viewed your TikTok Profile?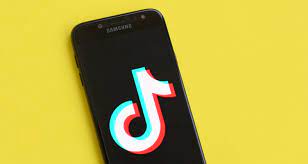 Tiktok is one of the most popular social media applications which lets users post short videos and share them with others. Tiktok is used worldwide by people of all ages for entertaining their fellow human beings and sharing knowledge of what is happening around them.
Tiktok allows you to create a profile, introduce yourself and share content that is within their regulations. Application developers have been continuously working to make the TikTok platform highly safe and appropriate for all its users. Tiktok is used by influencers, business owners, startup companies, and entrepreneurs to promote their businesses and sell their products. The effectiveness of your presence can be done by escalating the TikTok likes. It is highly evident that TikTok is over and above entertainment alone.
Tiktok also provides you with security and privacy policies where you can keep on a check on the insights and ensure your handle is secure. The platform rolled out one of the most functional and productive features, "Profile views". This feature allows users to see the profiles who have visited and viewed your profile. In this article, our team will provide you with a guide on how to know who viewed your TikTok profile. You can maximize your reach by considering to buy real TikTok views.
How To Enable The Profile View?
You have to enable the profile view option to make use of this feature. Following the below steps will help you enable the feature
Open the application and tap on the profile icon
Click on the three horizontal lines in the upper right corner
From the drop-down menu, select "setting and privacy"
In the privacy option, enable "profile view"
How to know who viewed your TikTok profile?
Once you have enabled the feature, you can see who viewed your profile. When this option is enabled, people can also see if you have visited their profile. Follow these steps to learn who viewed your profile
Open the TikTok application and tap on the "profile" icon that is present at the bottom of your screen
An eye icon will be present in the top right corner
Once you click it, you will be able to see the list of users who have visited your profile. People who have turned on their profile view option will only appear on this list
You can see the list of profiles that have visited your profile only in the past 30 days.
Can people know if I have viewed their profile?
If you have enabled the option of profile view, people can also see if you have viewed their profile. If you have disabled this option, either you or anyone cannot see the views. Make sure to turn off the option if you are stalking profiles.
Why I am not able to enable this option?
You will not be able to use this function if your follower count is more than 5000
If you are younger than 16, you will not be able to use this feature.
How do I ensure my privacy?
You can consider the option of keeping your profile private if you are concerned about your privacy. You can accept requests from people if you are not sure about making your profile public. But if you are looking to become an influencer, keeping your profile private will not serve the purpose. However, you can block certain profiles if you feel insecure.
Conclusion
Tiktok ensures that all its users have an uninterrupted experience on the platform. It also ensures that the users are safe and secure on the application. Hope our article has guided you through how to know who has viewed your profile on TikTok. If you have any questions relating to the same, our social media expert team is here to help you.