Virtual Power Plants: Solving Energy Crisis in A Sustainable Manner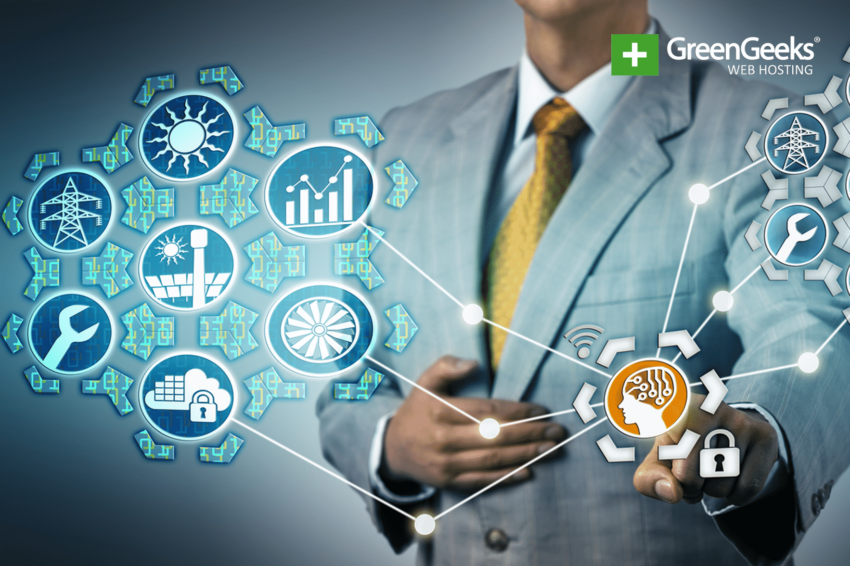 It is reasonable to say that the words 'smart' and 'virtual' are becoming increasingly ubiquitous in our tech-enabled lives today. From smartphones to smart homes, and from virtual reality to virtual meeting conferences, the world is connected over digital in more ways than we can imagine. Why then should energy and power be left behind? 
Let's face it: to power the above-mentioned technologies and Industry 4.0 innovations, we need humongous amount of energy. But not just energy, but efficient, clean, sustainable, accessible, and safe energy. 
This is where virtual power plants have emerged as a game-changer – one that can solve the impending energy crisis we face on a global level. So, what exactly are they and what is at stake here? 
The Emerging Energy Crisis
Today, the energy crisis is the focal point of many international debates and discussions. And that is not just due to climate change caused by burning of fossil fuels or the rampant proliferation of renewable energy. Let's have a look. 
It is also about the exponential rise in global energy demand. According to S&P Global, the global energy demand is set to skyrocket by

47% by 2050

. Already, the world's existing energy infrastructure and power grids are under a lot of strain to meet the current demand.

Energy and power infrastructure across the world is mostly ageing, with an inherent lack of efficiency, and a lot of wastage, downtime, inadequacy in peak hours, and pollution. 

Slowly but steadily, renewables are growing in scale and taking up a significant portion of the energy pool. For example,

solar companies in India

have grown in installed capacity to over

48.55 GW

as of 2021. Moreover, there is an ongoing shift from larger power plants to smaller, distributed power plants. Together, these renewable and smaller energy infrastructures are disaggregated and widespread, which poses a challenge to incorporate them into existing energy grids sustainably and efficiently. 
Thus, we can surmise that our existing energy grids are stretched way beyond measure. Enter a smart solution called virtual power plants. 
Decoding Virtual Power Plants
When we think of power plants, we think of huge chimneys, gigantic generators and power stations. So, virtual power plants are the smart versions of these power plants that create an internet of connected power plants. Sounds exciting, right?
The world has been abuzz with talk of virtual power plants since the 1990s. In essence, a virtual power plant is a 'smart grid' that connects, combines and manages various energy resources in the virtual cloud via automated AI algorithms. Think everything from small power plants and domestically-installed rooftop solar panels to distant solar and wind energy farms connected in a single grid that can be managed from a central virtual server. 
By pooling all these energy resources, we can create a thoroughly modern, efficient and sustainable energy production, storage and distribution infrastructure to serve a larger area. Here's how virtual power plants can help solve today's energy crisis:
Increased capacity of existing power grids
By simply connecting disparate energy resources and power infrastructure, we can upgrade our existing power grids without investing in new or upgraded infrastructure. 
Real-time energy management
Virtual power plants act as a central command centre for all power resources on the smart grid. Through state-of-the-art software and AI, they can sense shift in power loads across various locations and peak hours, and can automatically redistribute energy from one part of the grid to another. This makes our energy grids more resilient and improves redundancy. 
Prevention of outages and supplement peak demand
Thanks to enhanced resiliency and capacity, virtual power plants can ensure undisrupted power supply across peak hours to critical businesses and services. No more blackouts, power outages or equipment damage due to sudden demand surges. Similarly, critical utilities like hospitals, financial institutions, etc. always have a reliable supply of power. 
Sustainable and cost-effective
Virtual power plants enable smaller and distant clean energy infrastructure like solar parks and wind turbines to be easily integrated into a power grid. On their own, they can't produce enough power to handle a particular grid. This also paves the way for our energy mix to become cleaner and less dependent on burning coal or fossil fuels.  
Turning customers into producers
Imagine being able to supply excess solar power that you generate at home to the local power grid and earn money or credits in the process. The virtual power plant setup caters to such a possibility as well, thus enabling home owners to bring down their energy costs. 
Lastly, virtual power plants are built on state-of-the-art edge cloud infrastructure along with built-in firewalls and security stacks. This protects them from cyber criminals, hackers, malware, and other threats.       
Amp Energy India: One of the leading Virtual Power Plant Agreement Providers 
Fortune Business Insights forecasts that the virtual power plants industry will be worth $2.85 billion by 2027 globally. What we can envisage is a future where distributed energy systems, virtual power plants and IoT devices will together form a chunk of our power infrastructure.
One of the leading virtual power plant solution providers in India working towards such a robust and resilient energy future is Amp Energy India. Their transactive-ready Amp X Virtual Power Plant paves the way for a zero-carbon grid. This solution deploys advanced AI and ML technology along with asset management and dispatch optimisation to enable energy operators to maximise their disaggregated energy assets and participate in grid service markets.