What's the Difference Between Document and Records Management Systems?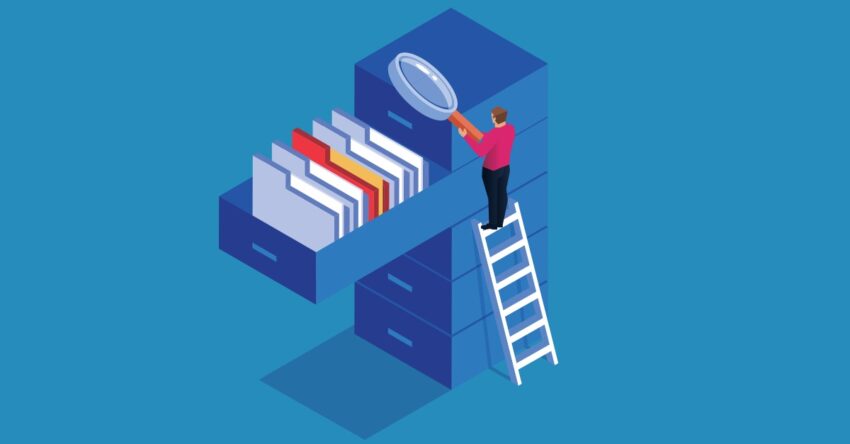 Not all document management systems, but the majority of them, can be categorised as records management systems. Therefore, a strong DMS can position your company for success. Continue reading to learn how making the proper decision when selecting software for your company can be aided by understanding the differences between the fundamental principles of document and records management.
The three main traits that set these practices apart from one another are defined for each phrase below.
What is a document management system?
An organisation's physical files are captured, stored, modified, and shared through a document management system.
In general, using document management provides options to:
Reduce document loss and file error.
facilitating quicker document retrieval and search.
Improve the organisation of existing documents.
Enhance the effectiveness of organisational procedures.
Reduce the quantity of real estate that is taken up by file cabinets, boxes, and shelving needed to keep documents.
Want to know more? Reat at document management software guide.
What is a records management system?
Systems for managing records set up rules and guidelines for keeping a variety of records. Not all documents in an organisation become records, but some do.
Records management is a branch of document management that can support initiatives to:
Distinguish between recordings and non-record stuff.
Apply the required record-retention periods.
Find the owners of the records.
Verify that each record has a chain of custody and an appropriate audit trail.
Help with e-discovery difficulties and place legal holds on records as necessary.
Organize the timely and appropriate disposal of records.
Create and implement records management policies and procedures for paper or electronic records.
Maintain records for the duration of their existence.
What makes document and records management systems different?
Although document management and records management may use the same technology, these two forms of content are managed differently. The objectives or purposes of each practice, the information or substance included in each practice, and the methodology—or the manner in which each practice is carried out—are some examples of these variances in management practices.
Goal
Efficiency is the aim of document management. Among the various document management features that contribute to this objective are those that expedite document approval, minimise manual data entry, and automate repetitive processes.
Compliance is the aim of records management. When organisations are audited by regulators, auditors, and other governing bodies, penalties can be avoided with a properly managed records management system.
Business continuity is an aim that both records management and document management share. Challenges that affect the entire organisation may result from deficiencies in either. Organizational resilience is better within your grasp, though, when both document and records management work towards their objectives (efficiency and compliance).
Information
The information of document management is comprised of transient content. Invoices are signed and then sent off to the next approver, older drafts are discarded for revised ones, forms pass from submitter to reviewer and so on.
The information of records management is comprised of historical content. The status of a document is determined by different phases of the records lifecycle, as shown below:
Methodology
The document management process is content-driven. As was already said, content serves as the driving force behind all document-related activity. Because of this, document repositories are typically set up to meet the demands of all users, including searching for documents by keyword or title, grouping documents by employee or project, etc.
The records management methodology, in contrast, is context-driven. Document types (insurance records, employment applications, etc.) are more important to records managers than the content of the actual documents. As a result, retention schedules operate as a stimulus for activities related to records because various records must be kept for varying amounts of time and under varying circumstances.
Using a DMS like dox2U makes sense if you're also seeking for a solution that will enable you to handle multiple concerns at once. Together with other DMS features and advantages, it can aid in record maintenance. We recommend dox2U since it has a lifetime free plan suited for smaller teams. Get a free dox2U Workspace by clicking here right away!