5 Crucial Features of a Reliable Spare Parts Management Software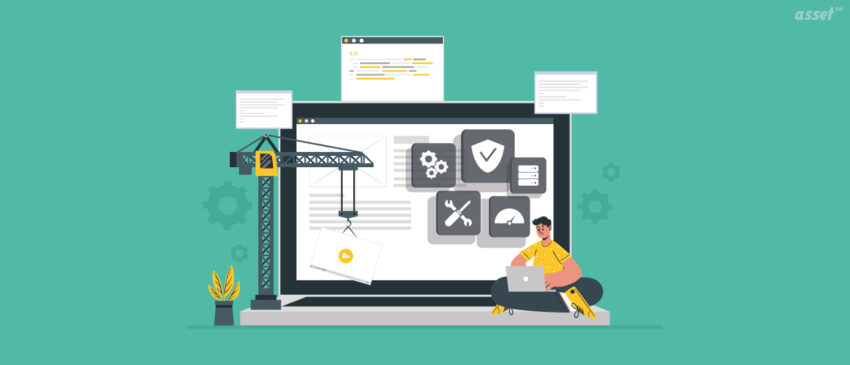 Spare parts management software is essential for any business dealing with spare parts. It can make the difference between your business's success and failure, especially if you own a car garage, auto shop, or other vehicle maintenance facility. To ensure that your business stays afloat and makes customers happy, you need to seek out spare parts management software with the following features.
1. Automated Inventory Tracking and Ordering
One of the essentialfeatures of a reliable Spare Parts Management Software is automated inventory tracking and ordering. That ensures that you never run out of the needed parts and always have enough on hand to meet customer demand. It gives a clear view of all your inventory: including any information related to your suppliers and vendors.
The software then takes a systematic approach to identifying when it's time to reorder and how much of each part you should order. That way, you won't end up with too many or too few spare parts, which can happen if you rely on manual tracking methods or incorrect assumptions about lead times for orders or delivery times for in-stock items. That ensures that your stock is accurate and up-to-date.
2. Financial Tracking Capabilities
A crucial feature of any spare parts management software is the ability to track finances. That includes knowing how much money you spend on inventory and tracking ROI. Without this information, making informed decisions about your business would be difficult. The system can help monitor cash flow and ensure you do not lose any essential financial data.
Consequently, you can effectively adjust your budget in response to changes in economic conditions. For example, if there's an increase in demand for specific items, it might make sense to order more units or purchase more expensive items than if there was no demand. These capabilities provide essential insight into the costs associated with running your business so that you know when to scale back or increase production because of external factors.
3. Customizable Data Entry Forms
A good spare parts management software will offer customizable data entry forms. That way, you can classify, add or remove fields as needed, and ensure that only the information you need is collected. That can save you time and energy in the long run. That ensures you always have the correct information to make informed decisions about your stock.
The system also allows customized reporting tools to help you monitor your inventory levels. It should be easy to create graphs and reports based on the data entered into your system, and it should be able to produce these reports in an assortment of formats (i.e., PDFs, Excel spreadsheets).
4. An Extensive Inventory Management
A good spare parts management software will have an extensive inventory, and you can effortlessly search through it. That is important because it will allow you to find the needed parts quickly and without hassle. It also means that if something gets lost or misplaced, you'll know where to look for it immediately, which helps prevent any potential delays in work.
The system should also let employees submit requests for new part needs, so you always know what's coming up next. You also want to consider whether or not the system automatically calculates orders based on current inventory levels, so your shelves are never empty!
5. Remote Access Capabilities
Accessing information and systems is crucial in today's business world. A good spare parts management software should allow authorized users to log in and access data from anywhere in the world. That feature is crucial for companies with multiple locations or field service technicians who need to be able to access information while away from the office.
It also enables them to do so in real-time, saving time and money by avoiding the need for travel. Finally, it should provide an extra layer of security by ensuring that no sensitive data is lost when accessed through a remote connection.
Conclusion
To ensure that your spare parts management software is effective, it must include crucial features. These features should empower you to track the usage and quality of all your company's equipment. It should also help you decide when to replace an old product with a new one. A reliable system will also allow employees from all departments in the company to participate in inventory and purchase decisions. Finally, good software will keep track of warranty information for all products, so employees can determine whether or not they are eligible for replacements. However, purchasing from a reliable vendor is crucial to ensure continued professional technical support.