Types of Digital Marketing You Need to Know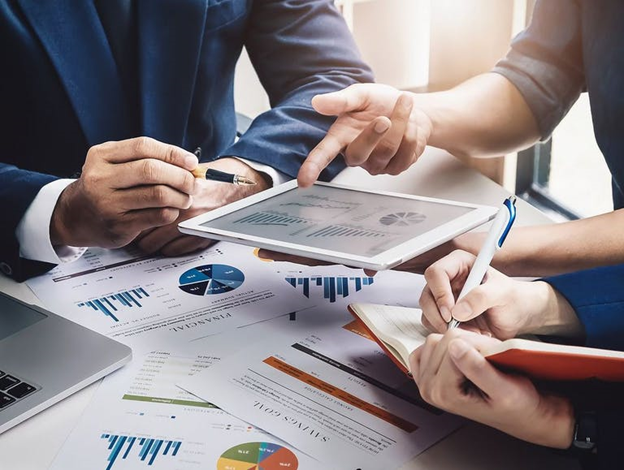 In the last couple of decades, we have been witnessing just how fast digital marketing has grown. More and more businesses are beginning to pour in their budget towards digital strategies – and for a good reason too. 
They are cheaper to make as compared to traditional methods of print marketing and advertising on radio and TV. Plus, digital marketing campaigns are easy to set up, monitor, run, and the results can be tracked and measured as well in ways that traditional marketing methods did not allow. 
These methods in action can be seen in some of the most revered companies of our time, like Nett Solutions, which is one of the largest and initial digital companies in the United States that contributed to the explosive digital age. 
As a digital marketing agency, Nett Solutions specializes in PPC, remarketing, display ads, and social media – including Search Engine Optimization and Search Engine Placement management services. 
After being founded in 2003 by Carl Hagmier, the company has expanded significantly over the years due to its exceptional services around the world and an increase in the number of its offices in many places like California, Minnesota, Paris, London, Madrid, and many more. 
Over the years, they have also become the recipients of several awards, such as America's Fastest-Growing Private Companies, Inc. 5000 (four times) and the Top Internet Marketing Film, Strategic Business Magazine in 2007. 
After looking into the work and many other credible marketing agencies, there is no doubt that the world is running in a digital age and that if we ever want to improve our business status, it has become more important than ever to focus on marketing types to successfully shift to the virtual business realm. 
Search Engine Optimization (SEO)
The goal of SEO is to help businesses rank higher within the Google search results, thus increasing their search engine traffic to the business's websites.  
In order to accomplish this, SEO marketers must research specific keywords and phrases that consumers are likely to search for when they are looking for information online. To improve a website's SEO, there are certain things you need to keep in mind, such as context index, which involves adding alt text for text transcripts and images for audio or video content. Having a good link structure helps the search engine to crawl into your webpage and find your content easily, so focus on adding proper links, URLs, and sitemaps. 
Social Media Marketing 
A large chunk of the population is already familiar with social media – and that is why taking advantage of that knowledge can help businesses push forward. 
Marketers need to ensure that they work on these platforms with a strategic and integrated approach. Consistent efforts are needed to create posts, respond to comments, and maintain that coordination across all social media platforms. 
Email Marketing 
Aside from social media, emails still play a large role in being one the most effective marketing strategies. 
Various email marketing software can offer different analytic measures, including open rates and click-through rates. Some of the ways you can appeal emails to the public is by creating a sense of urgency, such as sending emails with limited-time offers or special deals. You can also personalize emails and incorporate the recipient's name to further build on strong connections with your audience.